It is important choosing the right product for your project? What do we mean by the right product, at Shanghai Qusheng Plastic Product Co., Ltd we believe the right product should be a versatile product, reusable, space saving, user friendly and eco-friendly.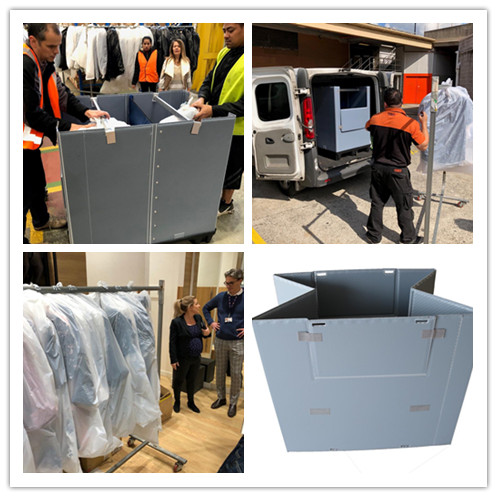 Our plastic collapsible coaming box are not only suitable for bulk storage, but also suitable for transporting distributing your products around. This special bulk storage pallet box is made from 100% Virgin HDPE + PP Honeycomb Material. Our coaming box, comes with pallet like base/bottom and the lid. What is special is the fact that you will be able to lock the lid and base so that it remains attached throughout the movement of your products.
This heavy duty folding coaming pallet box with the lid has two small opening doors on the length side allowing our clients to load and unload with taking off the top lid. They are robust in design and can stand rough conditions. We pride ourselves with the project that we have done or partnered in with our Australian client in the apparel industry. Using our heavy duty bulk containers to distribute the apparel all around Australia.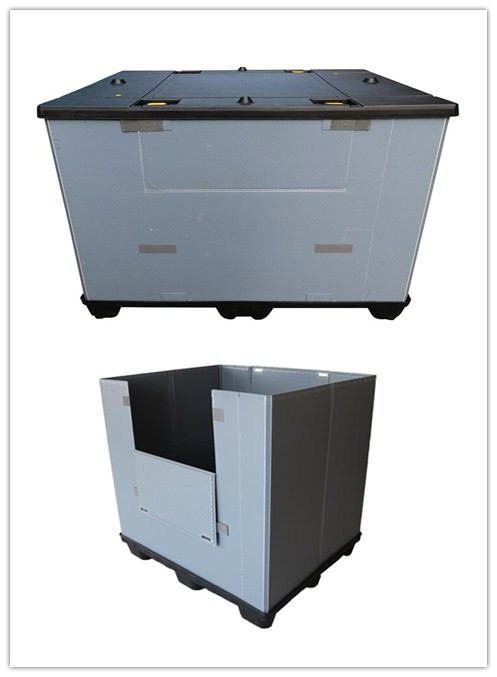 They do not only save 75% of space, it also saves you time of disposing the carton boxes after each and every delivery. All you need to do is fold them into a height of 350mm and you are ready to use them on your next delivery project. It has enough space for our clients to turn these coaming pallet box container into a personalized bulk container depending on what you want to transport with this special product.
Our company supports all types of businesses from small sized, medium size to big companies, with the MOQ of just 10 pieces, we make sure that everyone is given an opportunity to put their ideas in to practices with a possibility to make it big in the near future.