You can kiss and goodbye to the back pains cause by lifting heavy stuff. Our plastic moving dollies are the answer to all those in moving, delivering equipment and supplies industry. Plastic moving dolly are made from 100% Virgin PP material, with rubber casters. Did we mention that these wheels aren't fixed wheels, allowing you turn flexibly no matter how sharp corners are.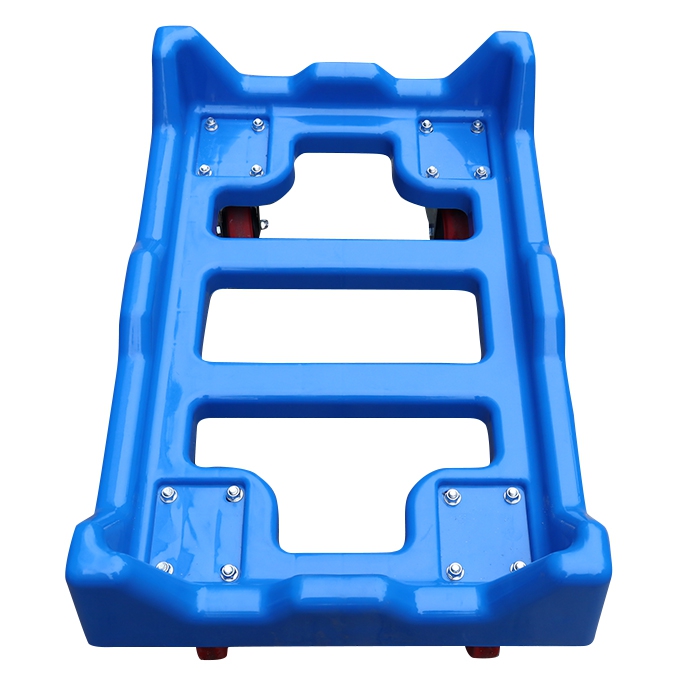 Heavy duty plastic dolly with wheels, has loading capacity of 180 kgs. You can stack as many boxes or anything you are moving but be sure not to exceed 18 kgs. Our favorite part or special feature of the dolly is the double ribs at the center of the dolly. This is made with all our clients in mind, the ribs will support smaller boxes when you are moving or delivering smaller objects.
Our quantity is as small as 50 pieces, this is to allow small and medium companies to come and experience our great quality products and service to create long lasting partnership and a memorable purchase experience. We also have other ace on our sleeves, as these can be customized to any color that you want to match your company colors. As thin as it may look, we will print logo on them as the need may arise.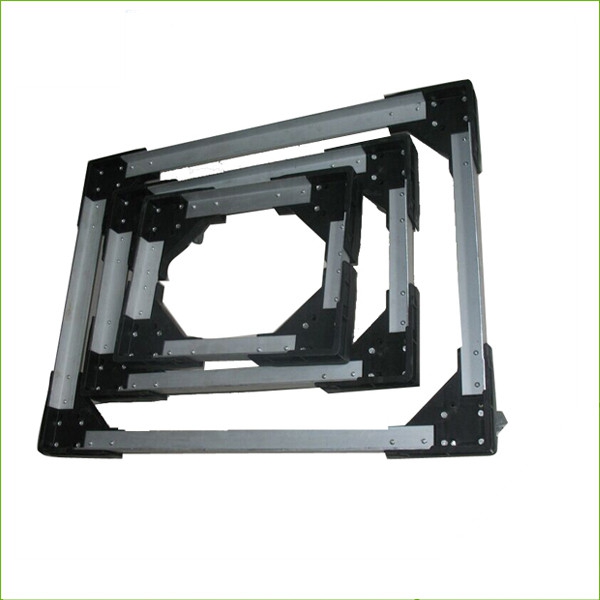 When not in use they can be stacked together, these 4 casters moving dolly have this sides and four corners has an extra protection that prevents boxes you are transporting to fall. Also ensure that if you bump objects, it does not get to damage the boxes your transporting, deliveries or supplies.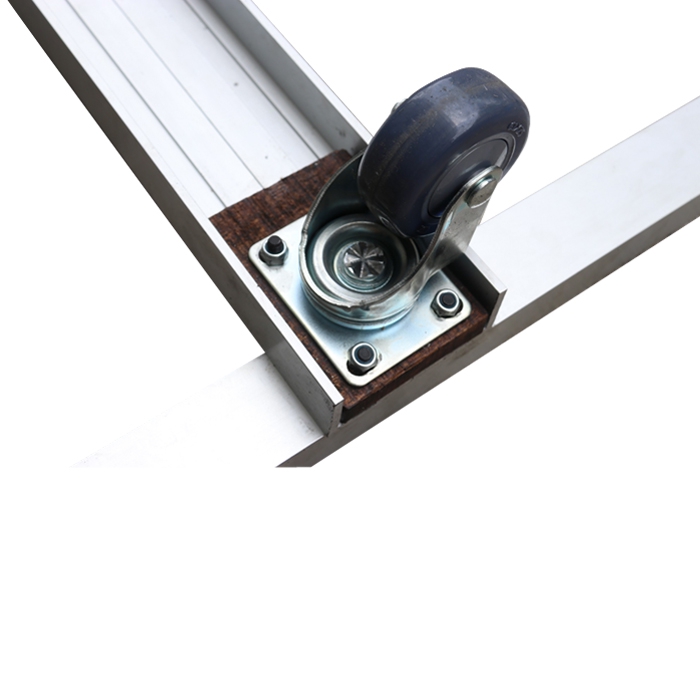 The second and last type of the dollies we have are Aluminum dollies, made from aluminum and rubber casters. The dimension can be customized to any size that is perfect for your use. Caters can also be fixed casters or swivel casters, this particular one is there to give room of freedom to our clients from big to small the size do not matter we'll get it done.