As we understand the importance of keeping our clients fruits and vegetables fresh, we have developed a completely new nesting crate. What we have done is keep it perforated to allow free flow of air to keep the stored fruits and vegetables fresh all times. This is not the only benefit, this will also allow the clients to run water through when washing these loaded commodities with ease as water will run through because of the holes on the crates.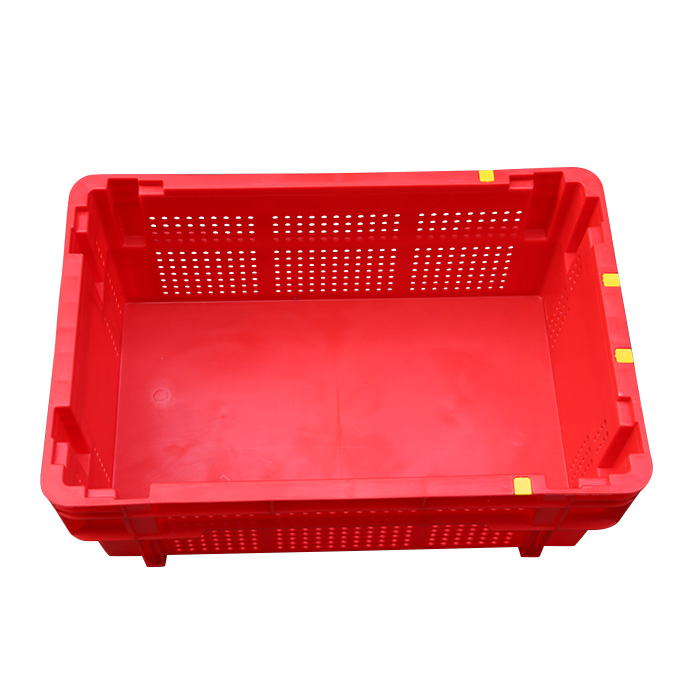 This special product we present to you, is the most affordable because of its price competitiveness. To meet the clients needs, we can customize color, and print logo on these pallets. At Shanghai Qusheng Plastic Products Co., Ltd we do not only guarantee the good quality products that are robust and can stand all types of weather conditions. On top of that we can change your ideas in to practice, designing the mold from scratch and turn it into the exact product one had in mind.
These plastic nesting and stacking crates are robust in design and can be used in any industry. The robust design will also help to stand outside hard conditions and can stand low weather conditions. Farm industries are known for their constant change of weather conditions. These crates can also carry heavy loads, but to get the best out of these crates it's a good idea not to overload them. During winter these can stand extremely cold weather conditions, and our clients can be stress free when it comes to the quality.
Our clients don't only trust us to provide not only quality plastic products but also best buying experience, our product list consists of plastic pallets, moving totes with hinged lid, other perforated baskets with swing bars.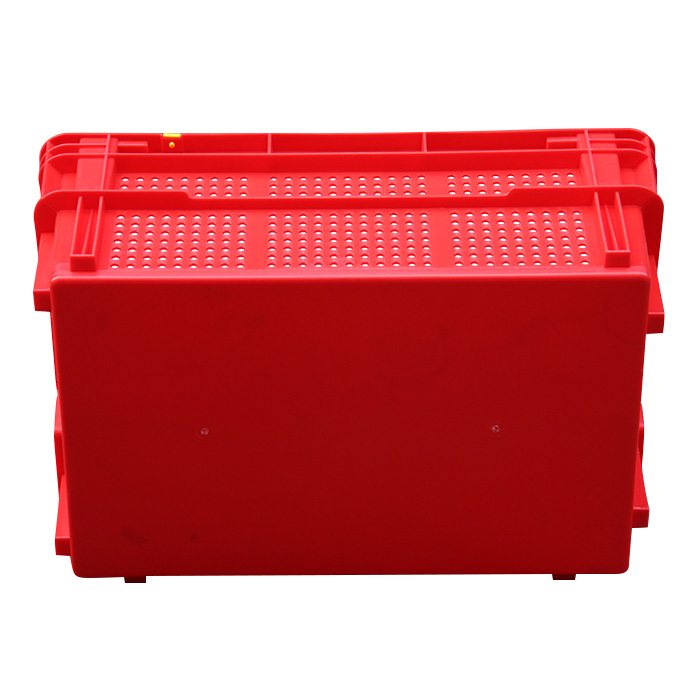 We support different types of logo branding. Silk screen printing, hot stamp printing, thermal printing or product engraving printing, it's unfortunate that since these crates don't have enough space to print logo since they're simply perforated. We believe in branding your company belongings in general. The brand is the one that catches the eye of the customer more than anything, that is why we have invested on this service to help our clients better and meet our clients high standard.
These crates can be handful for harvesting and displaying fruits and vegetables. They're stackable when loaded and nestable when empty, one just gotta turn it turn 90 degrees and it can nest just like that. For our plastic pallet boxes as well for car parts transportation, and these pallets are available in many materials, 100% virgin PP material and HDPP or HDPE plastic material to even any material depending on our clients needs and requirements.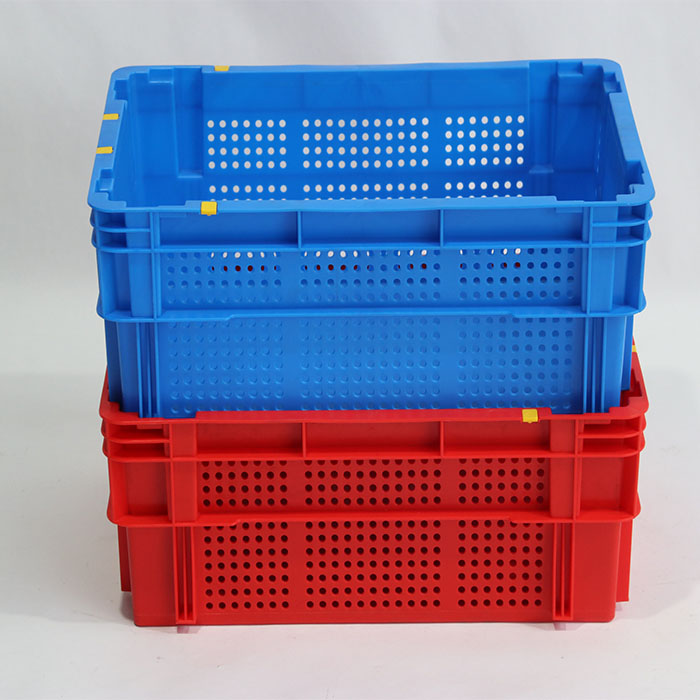 Our plastic products differ in design so the printing space to some is only available on the long side, to some only available on the short side and to some of our products you can print on all four sides. Same can be said with our folding plastic pallet box or coaming boxes, plastic moving crates, and turnover boxes.
It is unfortunate that products like, vented plastic baskets, perforated and collapsible crates for farm use and plastic pallets has a small space for logo printing so the logo tends to be smaller than usual, but that does not stop us finding ways to meet our clients demands. That is what make Shanghai Qusheng Plastic Products Co., Ltd a great company to cooperate with. The more you purchase the lower the price as our prices differ based on quantity purchased.
Stay tuned and find out the product we'll feature on our next week's news category.