If you are wondering if we do provide food grade crates, boxes, baskets or even for use in food industry or be directly in contact with food. The answer is yes, we pride ourselves form the past project that we did for our United Kingdom (UK) client, as they were looking for plastic boxes for their honey industry and we did exactly what they asked. Turning your ideas into reality and into products fit for your personal use is our specialty.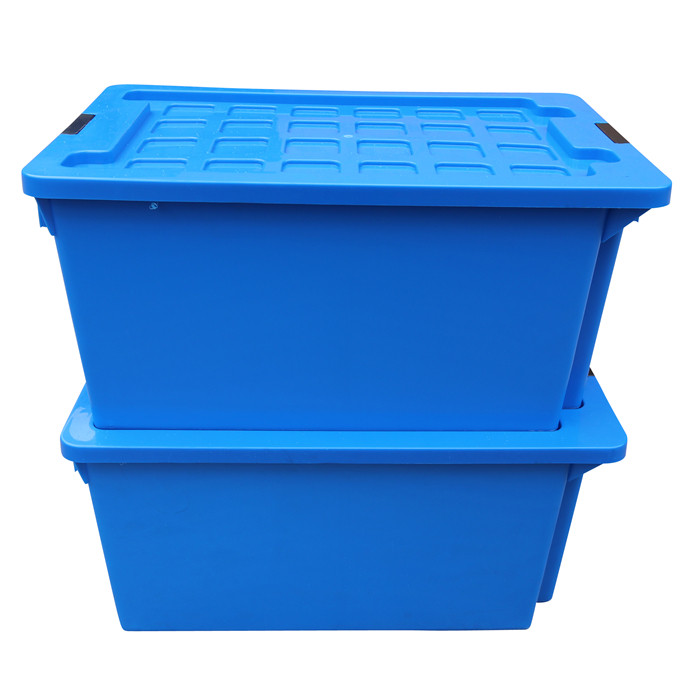 Our plastic stackable and nesting crates are a match for your food use industry. The material comes in different forms as per your request, it can be 100% Virgin PP, Virgin HDPP, you name it we have you covered. They can come with and without the lid depending on your specific us. They have a special lid, its hemming lid holds tight making it airtight for your storage protection.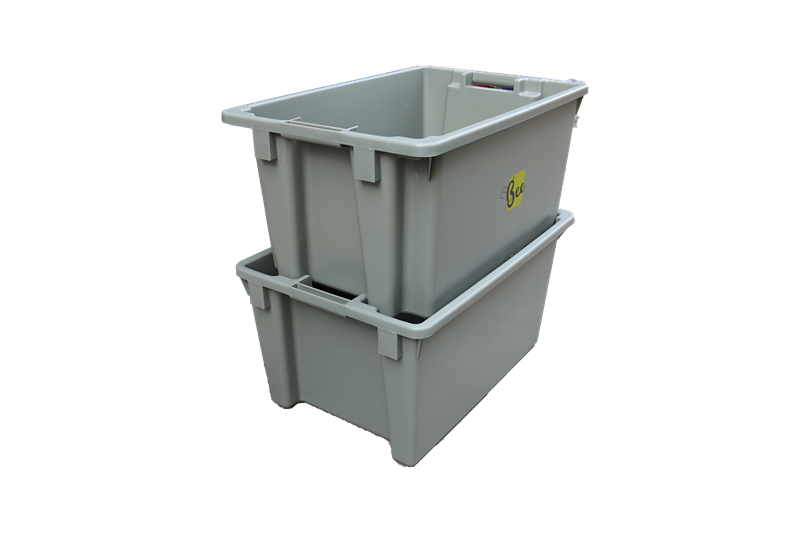 They are also nestable when they are not in use, allowing you and your company to operate at a very efficient way, that will help you save money and time and invest both of those in helping your business grow even further. All you need to do is remove the lid and turn the box 180 degrees to nest it. Should you require to stack these those, you can put back the lid and and start nesting right away. What is amazing is that they are still nestable even without the lid.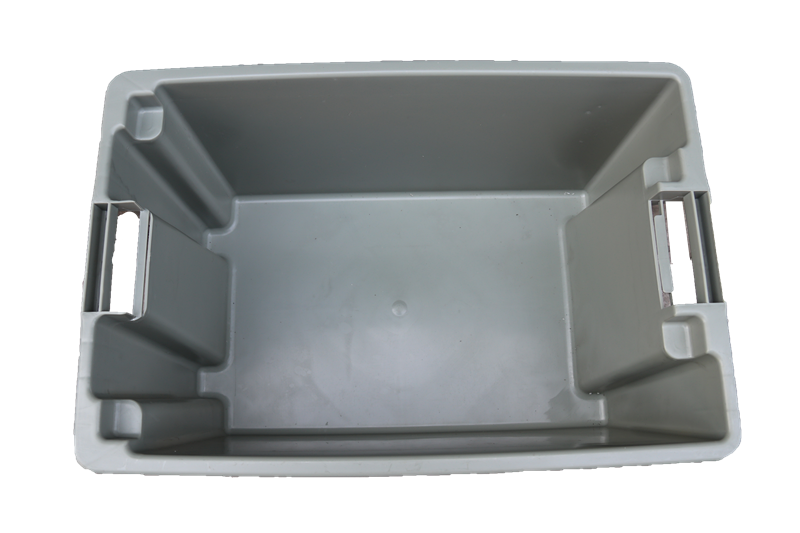 Our plastic storage crate for food grade industry has a smooth surface on the inside allowing you to store even sensitive goods on these plastic nesting and stacking boxes. They are light as well with unit weight of 1.9 kg.Our team came up with a smart idea of arc handles so as to keep away from piercing the tote making it not airtight no more. Has a robust anti-slip bottom design is there to make sure your goods are safe as you transport and distribute around your goods.